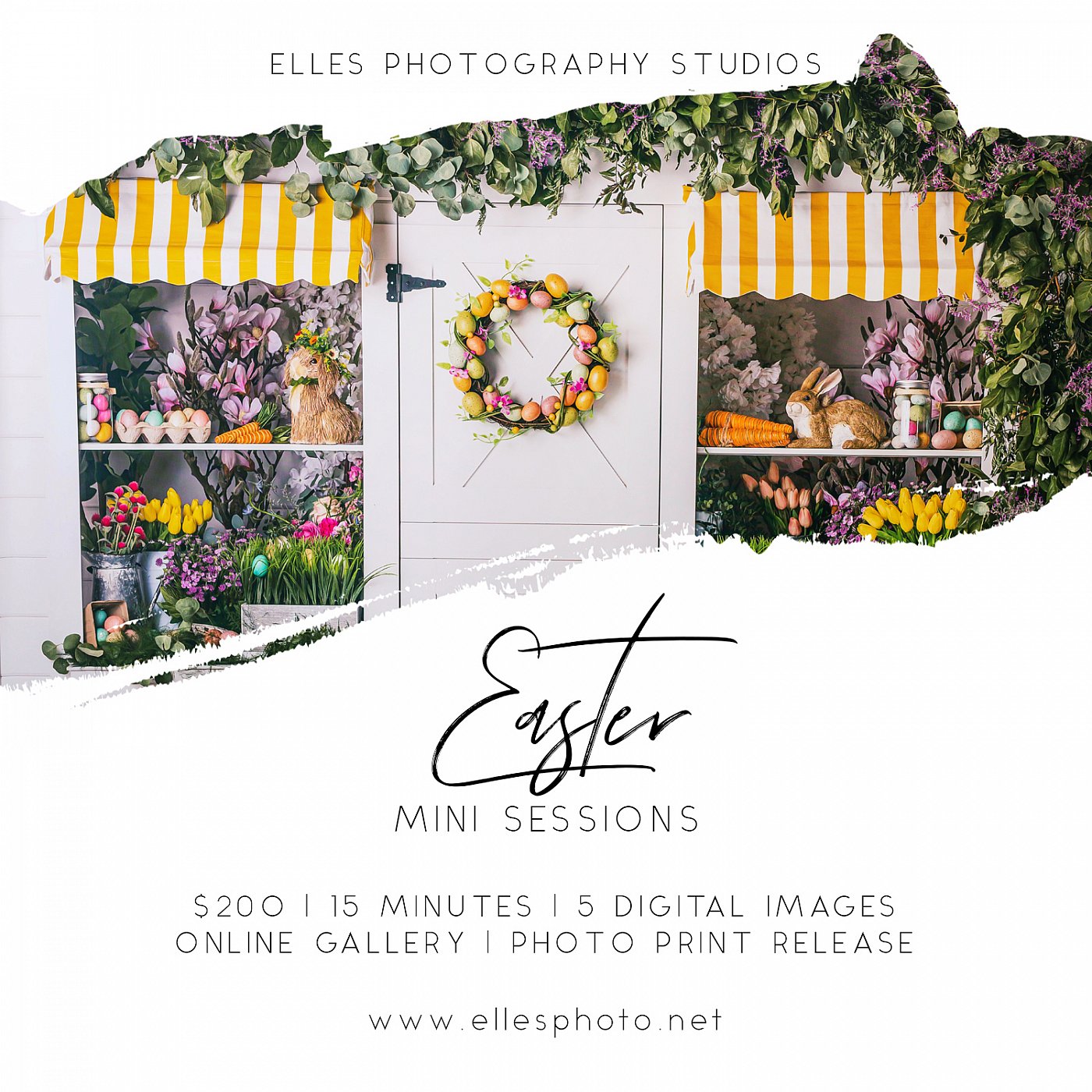 Easter Mini Session Panama City Beach, FL
$200
You are booking an Easter Session for March 26, 2022 at our Panama City Beach, FL studio. Pictured to the left is our exact backdrop, we will have live animals too! Total is $200. The whole amount is due and is non-refundable/non-transferable to another session but can be transferred to another client. These are 15 minutes and will include 5 digital images with the option to purchase additional images. There is a 4 person limit, if you have more than 4, two sessions need to be purchased. The images will be sent to you by April 6th. Please let us know if you have any questions!



Loading more pages
Enter your email below for 10% off any new session booking!
Congratulations on 10% off your next session!